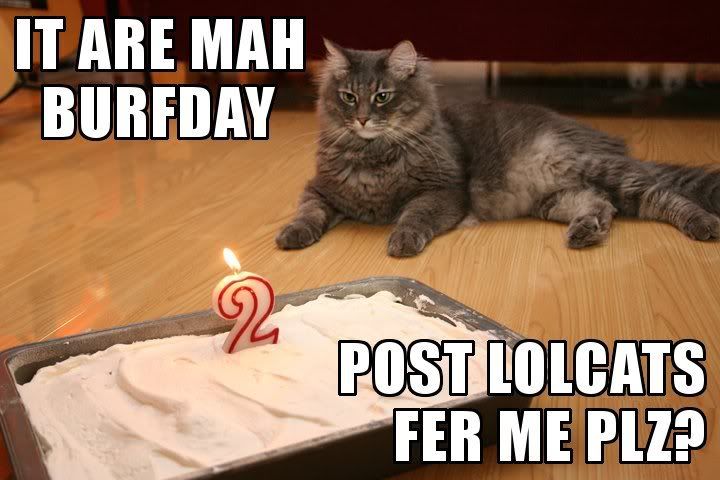 IT ARE MAH BURFDAY ; POST LOLCATS FER ME PLZ?



Please, post your lolcats in the comments! Just whatever you have to hand, lying around in your photobucket or anything - no matter how little relation they have to actual birthdayness. Any and all lolcats welcome: silly, sweary, well-known or obscure. Other lolanimals gratefully accepted too! :D Go on, make my day! Thanks guys! :D :D

AND BIG LUFFS TO ALL MY BIRTHDAY TWINS! ♥

PS: Yeah I know I've been absent recently. Sorries. :/ Not really been on LJ since I got back from holiday, the thought of the hugeness of my f'list makes me wibble. I'll catch up with it eventually!

PPS: Original photo is by AprilLynn77 and is licensed under the Creative Commons Attribution 2.0 Generic License. Wooyay for legal thingummybits.